Order a Certificate of Citizenship Record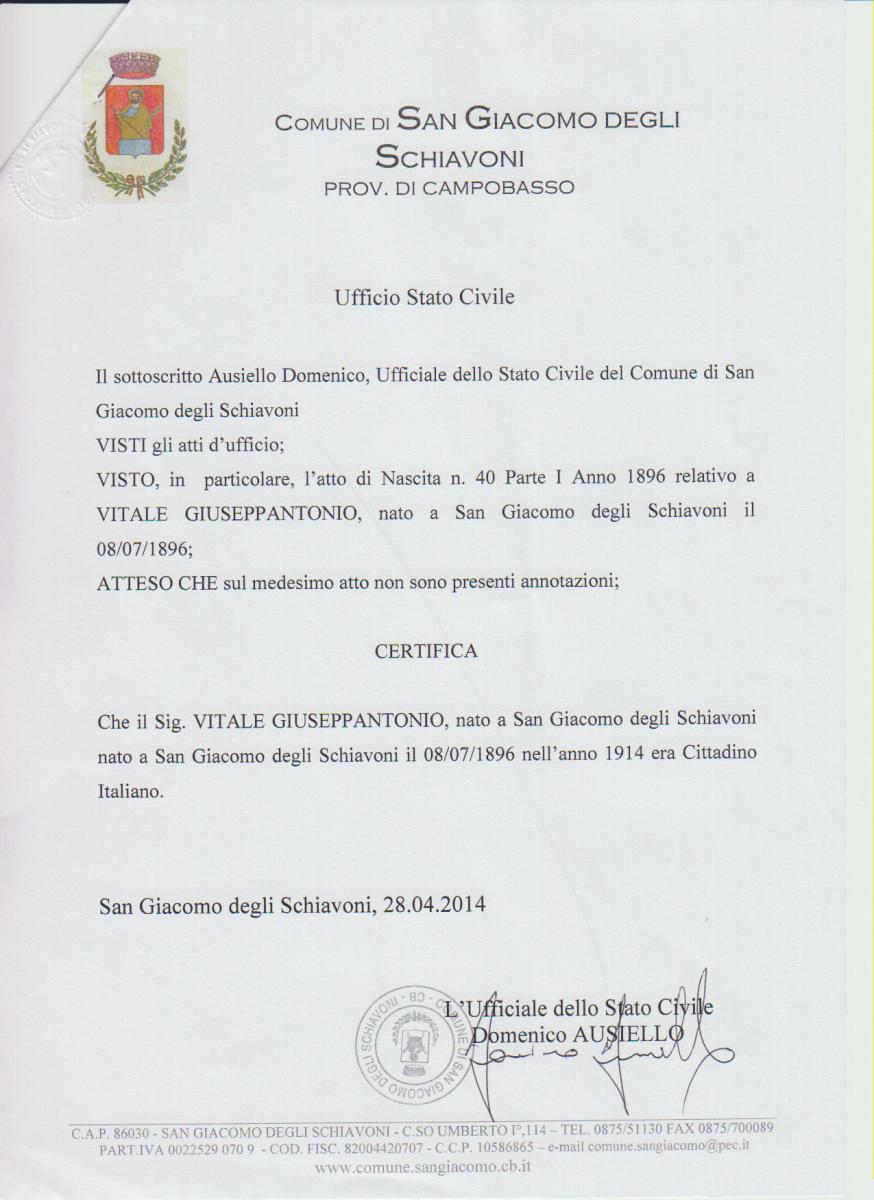 Learn about our Fees and Timelines
The Certificate of Citizenship is not the Naturalization Certificate issued by the USCIS here in the U.S. It is a certification issued by the local Italian Town hall stating that your Ancestor at the time of his/her migration was still an Italian citizen.
Remember: The Italian Consulate will not return the Italian documents you submit with your application. You can buy one or more additional copies now if more than one family member is applying with you or to keep as an heirloom. 
To receive your discount (if applicable), enter Discount Code at checkout.
Final Report Includes:
Document issued in the format required by the Italian Consulate to process your application 
Translation to English